Take 5 Newsletter 2017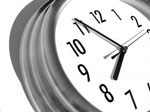 Welcome to our 2017 Take 5 Newsletters
We encourage our members to take five minutes to read all the current developments affecting the ag industry.
Members of AAI receive this electronic newsletter in their email inbox every week.
Full archives of newsletters from past years from the Take 5 Archive page.
To be added to the mailing list please email info@nullagribiz.org today.
---
Congrats! Rathbun Lake Golf Winners & Season Wrap Up
EPA Considers Establishing Limits On Dicamba Application Next Year
USDA Shuffles Around More Agencies and Offices
NAFTA's Demise Would Hurt Iowa
Iowa Farm Bureau Sets Up Policy Agenda
Iowa Corn Annual Meeting in Altoona
AAI Teams with State Water Groups to Discuss Vital Role of Ag Retailers
EPA Approves Emergency Fuel Waivers for Gulf and East Coast States
Iowa Agriculture Secretary Expects More State Funding For Water Quality
Iowans Encouraged to Prepare for Propane Needs This Fall and Winter
Fight Back Against Media Scares About Food
Senator Ernst Visits AAI Member Companies During Iowa 99 County Tour
September 7 Golf Event Celebrates New Location
Farmers Need Glyphosate Petition
Diligent Management Still Key to Avoid Spread of Palmer Amaranth in Iowa Fields
New Federal Research Grant to Study Impact of 4R Nutrient Stewardship
Cover Crop & Soil Health Field Day Near Orange City
August 17, 2017
August 10, 2017
August 3, 2017
July 27, 2017
July 20, 2017
July 13, 2017
July 6, 2017
June 29, 2017
June 22, 2017
June 15, 2017
June 8, 2017
June 1, 2017
May 25, 2017
May 18, 2017
May 11, 2017
DMACC Pearson Scholarship Recipients Meet Sponsors
10 Things Secretary of Agriculture Sonny Perdue Should Do Right Away
Branstad Draws Praise From Both Sides at Confirmation Hearing
Conservation Districts of Iowa President Talks about Cover Crops
Deere and Monsanto End Precision Planting Deal
AGP Breaks Ground for New Soybean Processing Plant
Safe & Sound Online Training Management Tool Now Available
Iowa Seed Corn Cover Crops Initiative Receives Additional IDALS Funding
Ribbon Cutting Hails Monsanto Plant Expansion
AAI, INREC Represented at Iowa Corn Field Day in Melbourne
Sonny Perdue Confirmed by Senate
Cargill expands Mason City Plant
Agriculture Hires Remain Steady
No Appeal Planned by DMWW
Wever Fertilizer Plant Opens
Winton Etchen Scholarship Deadline – April 24, 2017
Online Tool Assists Specialty Crop Growers, Applicators
Perdue Support Expected
Iowa Lawmakers Ignore Sustainable Agriculture: Voting to Eliminate Funding for Leopold Center
New Iowa FFA President: Lets Bridge Gap Between Retail and Agriculture
Online Tool Assists Specialty Crop Growers, Applicators
4R Website Receives Refresh
Pence in Japan as Country Presses Forward for TPP Deal Without U.S.
Palmer Amaranth Bill
AAI Leadership Attends AgState Meeting
Winton Etchen Scholarship Deadline – April 24
A Note From IDALS About Storage of Liquid Fertilizer
FFA Packs 200,000 Meals
GIPSA Rule Delayed Again
Winton Etchen Scholarship Deadline – April 24
EU Clears ChemChina's $43 Billion Takeover of Syngenta with Conditions
Sukup to Acquire SBC Building Systems
Iowa Cattlemen Care Online Auction For Wildfire Relief
DuPont to Sell Crop Protection Unit
Association Members Hard at Work
Brinkmeyer Updates Aerial Applicators on DMWW Lawsuit
Sponsor an ISU Student in Your Life: Winton Etchen Scholarship Deadline – April 24
Iowa Cattlemen Care Online Auction For Wildfire Relief
Harmon Named Interim Associate Dean for Extension
Farm Credit Services of America Returns $1,248,000 to Area Farmers
Retail Facilities Begin Work With INREC Liaisons
Judge Tosses Water Works Lawsuit
Pearson To Be New Wheat Growers CEO
Half of Iowa Farmers Interested in Cover Crops
Heartland Farmers Pushing Trump to Avoid Trade War With Mexico
Agronomy Committee Gets Update On Anhydrous Storage Rules
AAI Joins NGFA Letter to US Senators Supporting Confirmation of US Trade Rep
Iowa Agronomists Show Nitrogen Fertilizer Critical to Soil Health
Berns Announced as the 2017 Iowa Certified Crop Adviser of the Year
NGFA Seminar on Trading, Trade Rules and Arbitration
Grassley Wants Ag Secretary Permanently On CFIUS Committee
Land O'Lakes COO Beth Ford on Navigating Ag's Disrupted Business Environment
AAI Attends Freight Advisory Council
Ag Takes a Seat at the Iowa Propane Industry Working Group Meeting
AAI Support Agriculture Leader Dinner Hosted by Secretary Bill Northey
#2017ASC Sponsors
Iowa Learning Farms Cover Crop Field Day Near Afton – March 29
Soil Health Partnership is Recruiting Farmers in Iowa Now!
Membership Renewal Deadline Approaching
FSMA Covered by Dr. Hurburgh at the 2017 ASC
AAI MEMBERS: Your Expertise is Needed!
#2017ASC Sponsors
WOTUS in the News
Trump Dials Back WOTUS
Iowa Nutrient Research & Education Council Hires Regional Liaisons
#2017ASC Sponsors
U.S.-China Friendship Crucial, Trump Nominee for Ambassador Says
Extension Leader Learns From 1980s Farm Challenges
Lieutenant Governor Promotes Agriculture STEM
Top 8 myths about GMOs debunked
Reynolds Hails the Value of Agriculture in Iowa
FieldWatch Recognizes Leadership, Collaborative Efforts of Agribusiness Association of Iowa
AAI Foundation Presents $15,000 In Scholarships to Community College Students at 2017 ASC
Secretary's Iowa Ag Leader Awards Presented at the Agribusiness Showcase
Register Now for the All Member Annual Meeting
2017 ASC Attendee Registration
Re-registration For Herbicide Demonstrates Challenges
EPA Employees Oppose Pruitt
State Ag Directors Want NAFTA Fixes
Great Events Happening at the 2017 ASC
Register Now for the All Member Annual Meeting
Iowa Court Ruling Confirms Drainage District Immunity
Mexico Tax Could Hurt Iowa Ag Exports
Agren & Land O' Lakes Sustain Partner on Conservation
Cover crop workshop to be held Feb. 23 in Central City
USDA Crop Report Webinar
AAI Breakfast At the Capitol
Ruling Expected on Iowa Laws in Water Works Lawsuit
AAI Signs on to NGFA Letters
AAI Attends AGP Meeting in Omaha
Agronomy Committee Meeting
Richmond Speaks at Growmark Meeting
Soil Districts Highlight Iowa Conservation Efforts
Q&A With Iowa State's John Lawrence
AAI Breakfast At the Capitol
AAI Travels to Michigan: Speaks at Conference
Voting Members Encouraged to Attend All Member Meeting
Former Georgia Gov. Sonny Perdue Picked for US Secretary of Agriculture
Vilsack to Lead U.S. Dairy Export Council
Iowa Learning Farms to Host Winter Cover Crop Workshops
The Des Moines Register Top Workplaces 2016
Tech Advances Spur Ag Innovations
2017 ASC: Keynote Speaker Announced!
Europe To Decide On Ag Mergers
Northey: Grants Availible to Help Promote Specialty Crops
Farm Advisers Fret Over Empty USDA Spot
Monsanto Seeks Federal Court Forum For Lawsuit Against It
Northey Reviews Key Issues Facing Iowa Agriculture in 2016
USDA Eases Transfer of Land to Beginning Farmers
Water Tops Ag Priorities For 2017